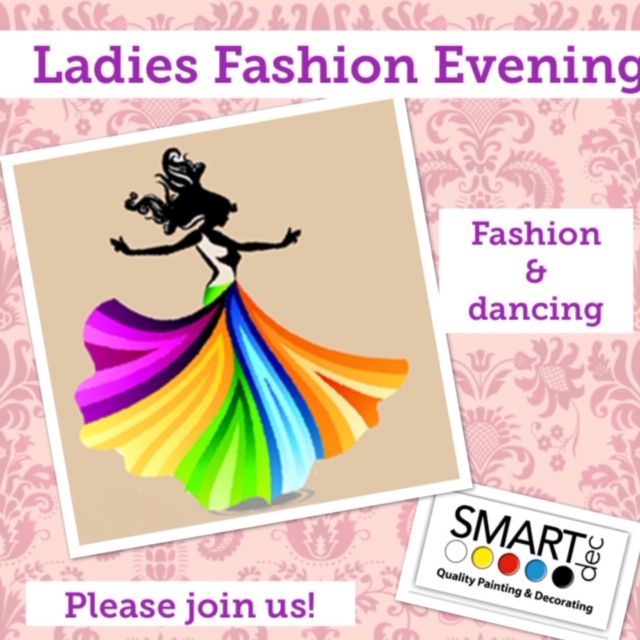 March 27, 2019 10:50 am
Leave your thoughts
We are very excited to be hosting a 'Ladies Fashion Evening' in aid of Fulmer Infant School. Its going to be a wonderful collaboration from Jo's Unique Boutique (based at Pinewood), Jess , from Prime Hairdresser will be on hair, Andre will be on food and cocktails and we will be making the place look sparkly and fancy with help from the Fulmer parent association.
Tickets are £10 and include a plate of nibbles, a glass of fizz, the fashion show and dancing afterwards.  Thursday 9th May 7pm arrival for 7.30pm first fashion show till the last dancer leaves the dance floor
It's a casual, fun, local affair and everyone is welcome for this wonderful evening. Ticket are available in the shop and are limited so please book early so you're not disappointed. Young or old, all are welcome, bring you your mums, daughters, neighbours and friends and lets let our hair down.  Can you tell Lizzie is super excited about this…??!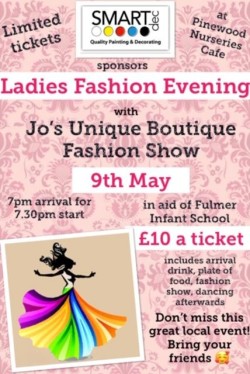 Categorised in: Uncategorized
This post was written by Pinewood Nurseries